Education
Hindrances to Education in India
From a bird's eye view, yes, India indeed is progressing, but deep down, the reality is different.
By Admin
03rd Sep, 2014
12:25 pm
It is true that India is a developing nation and is one of the youngest nations in the world. From a bird's eye view, yes, India indeed is progressing, but deep down, the reality is different. The Indian scenario of education, which is the core of all developments, is quite disheartening. Agreed, people have become more aware and consider education important, but there are still certain hindrances which are deep rooted and problematic. It is because of these hindrances that education remains a distant reality in many parts of the country. Let's take a look at some hindrances to education.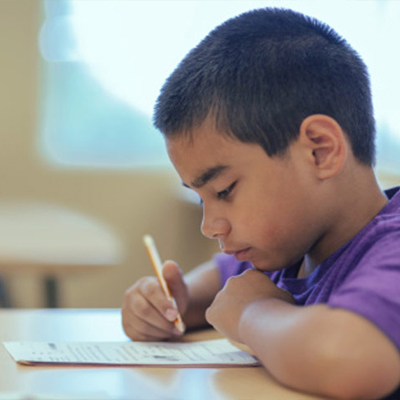 Image Source:dnaindia.com
Poverty - India is a booming nation, and Indians are ambitious human beings, but what really kills ambition in innocent minds is the poverty which is prevalent in many remote parts of India. Be it an urban or rural area, poverty manages to make its presence felt. Because the people are poor, they cannot afford quality education for their children.
Unemployment - Unemployment and poverty are interrelated. A person is poor because he is unemployed, and because he is unemployed, he is poor. Also, people fail to get proper job opportunities and remain unemployed due to a lack of proper education. Yes, other factors such as recession and poor economical growth have also been reasons for the lack of jobs, but low or no qualification is the root cause.
Orthodox Mindset and Pre-conceived Notions - Yes, we have become more aware of the importance of education and parents do struggle to educate their children, but there still exists a notion that education is just a waste of money.
Lack of Family Planning - The issue of lack of family planning is not new in India. In fact, a big family has been one of the major causes why education is not possible in many not so well-to-do households. Parents cannot afford to teach many children, and they employ their children in activities which can fetch them some money.
Child Labour - Child labour is officially illegal in India, but in practicality, it's not! We can easily spot children below the age of 14 working as child labourers. To sustain livelihood, the poor families send their children to work and not to schools.
Taking Education for Granted - Everything will fall in place the day we learn to value education. All the hindrances mentioned above will be rooted out permanently if every single person in the country values education equally!
Pratibha Yadav
MORE from Education