Entertainment
Must-have Fruits in Summer
Enjoy your summer vacations with these must-have Fruits in Summer.
By Pratibha Yadav
17th Apr, 2015
06:26 pm
Enjoy your summer vacations with these must-have Fruits in Summer.
1. Mango

Image source: www.a2zlifestyles.com
Mango is synonymous with summer. The king of fruits – Mango – is a good source of selenium and iron. Mangoes are also a great source of vitamin A. So, go ahead and dig into this luscious fruit and enjoy your summer.
2. Pineapple
Image source: www.ckennethimports.com
Loaded with vitamins, antioxidants and enzymes, pineapple is a great fruit for the summer. Consuming pineapple regularly can protect you against inflammation. The enzyme bromelain found in pineapples also aids digestion. All these qualities make pineapple a good summer fruit.
3. Watermelon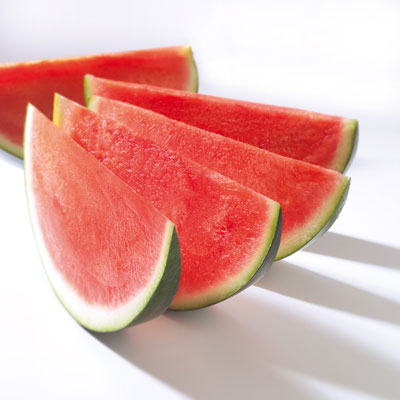 Image source: img.interempresas.net
The scintillating heat of the summer can drive you crazy. Watermelons are a great refreshment. They quench your thirst, and they're also a great source of vitamin C, potassium and iron.
4. Lychee
Image source: wordpress.com
This tiny fruit can do wonders for you in summer. Lychee is a great source of vitamins, protein, citric acid, iron and phosphorus. Besides, its high nutritional value, the fruit can be used in making the tastiest of summer desserts.
5. Apricots
Image source: www.melissas.com
This great summer fruit is rich in dietary fibre and has many medicinal properties. It's also a good fruit for your immune system.
6. Berries
Image source: pbs.twimg.com
Raspberries, strawberries and blueberries are great antioxidants. Berries enhance blood flow and improve our skin texture too. So, take care of your skin with blueberries this summer.
7. Papaya
Image source: 3.imimg.com
Papaya has great nutritional value. It isn't only good for the skin but also aids in digestion. When the summer is especially harsh on your digestive system, a fresh pulpy, papaya can be your saviour.
Another way to enjoy these fruits is to couple them with milk. Make some delicious milkshakes and smoothies and enjoy your summers. Chilled milkshakes and smoothies are something that can give you great respite in summer. Have a chilled summer!
MORE from Entertainment