Entertainment
Amazing Facts about ISRO
Here are some interesting facts about ISRO. Take a look.
By Admin
06th Nov, 2015
01:14 pm
1. ISRO stands for India Space Research Organisation.
2. ISRO was formed on 15 August 1969 by Dr Vikram Sarabhai. Sarabhai is considered the founding Father of ISRO.
3. A.P.J. Abdul Kalam was the director of the project SLV-3 – India's first indigenous satellite launch vehicle (SLV).
4. SLV-3 was launched on 18 July 1980. It is the same satellite that put the 35-kg Rohini Satellite into orbit.
5. It was Dr Vikram Sarabhai and Dr Homi J Bhabha who decided the location for the first rocket launch. St Mary Magdalene Church in Thiruvananthapuram was considered the ideal location.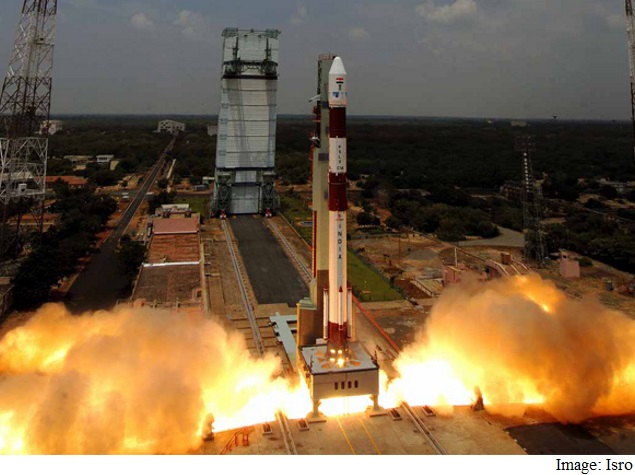 6. During the 1980s, satellites were transported on bicycles and bullock carts.
7. ISRO's expenditure is comparatively low as compared to NASA. ISRO's expenditure for the last 40 years is half of NASA's single year budget.
8. ISRO uses only 0.34% of the Central Government expenditure and 0.08% of the gross domestic product.
9. ISRO has 13 centres in India.
10. India's biggest industrialists Ratan Tata and Jamshyd Godrej are on the Board of Directors of ISRO.
11. India is the only country to have reached Mars in the first attempt because of the great efforts of ISRO.
12. ISRO is one of the six space agencies in the world which has the capability to build and launch satellites from its own soil.
13. We can proudly say that ISRO has consecutively launched 23 polar SLVs successfully. ISRO has launched about 65 Indian satellites and 29 foreign satellites.
14. ISRO aims at making India a nation with its own GPS facility. Three out of seven satellites have been successfully launched.
MORE from Entertainment