India
Will Swachh Bharat Abhiyan be Successful?
How clean are we when it comes to our nation?
By Admin
30th Oct, 2014
01:14 pm
It's said that 'Cleanliness is next to godliness', but how clean are we when it comes to our nation? Surprisingly, educated people are also among those who are either creating the dirt or witnessing others doing so. If you aren't the one who spreads filth on the roads, then you should surely not be the one who tolerates others doing it to your country. Such is the scenario that littering public places and public transport has become a ritual in India. We all keep our houses clean, but when it comes to keeping our surroundings clean, sadly, we behave insensitively. Why so?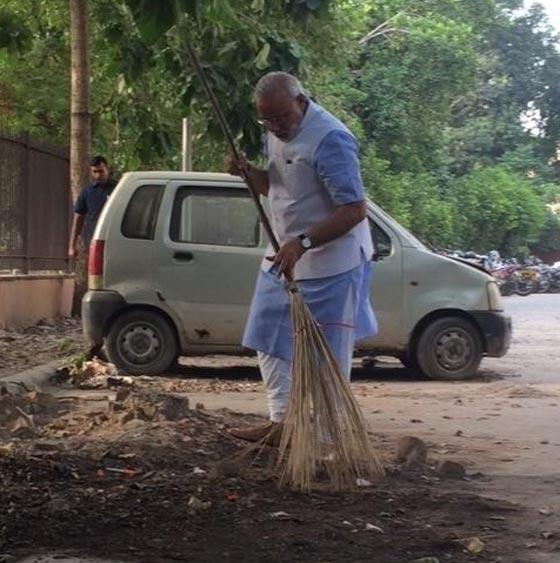 Image source: images.indiatvnews.com
Bharat Abhiyan is all about keeping your surroundings clean. It's an initiative by the Indian government to stress on the importance of cleanliness. It was officially launched on 2 October 2014 by Prime Minister Narendra Modi who picked up the broom and cleaned the road to kick-start the campaign.
The President of India Pranab Mukherjee has asked everyone to designate 100 hours annually to this cleanliness drive. The campaign was launched on the occasion of Gandhi Jayanti with an aim to present the Mahatma with a clean India on his 150th birth anniversary. Many organisations and celebrities have joined in to stress on the importance of cleanliness. It's been described as something beyond politics.
How can we make Swachh Bharat Abhiyan a success?
The attitude of 'It's not my problem' should be changed before you step in to support this campaign. We come from a society where people hate to follow rules and do what they like. Do you think Modi's campaign will be effective in such a society?
Another important hindrance towards maintaining a Swachh Bharat is the blame game and the herd mentality. 'Everybody is littering the environment, why should I clean it' – this is the mentality.
Everybody should do their bit and leave a trail for others. It's high time we stop blaming and start fixing problems on our own. The paan stains on walls and overflowing garbage dustbins are not just unpleasant to see but also unhygienic and spread diseases. Are we so filthy that we don't mind living in dirty and disease prone surroundings. I don't think so!
Swachh Bharat Abhiyan will be successful the day we start taking care of public spaces the way we take care of our private spaces. After all, shouldn't we be the change we want to see?
-Pratibha Yadav
MORE from India