Entertainment
Top Five Places for Snorkelling in India
Summer vacations are here! So, why not try some cool activities this summer?
By Pratibha Yadav
09th Apr, 2015
01:27 pm
Summer vacations are here! So, why not try some cool activities this summer? If you're an adventurous person, then snorkelling is definitely for you. We get to the bottom of some great places where you can snorkel this season.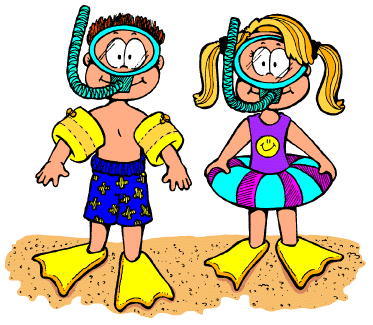 Image source: www.picgifs.com
Andaman Islands
The Andaman Islands is famous for its snorkelling experiences. Here, snorkelling goes to an altogether different level when you dive into the deep blue. The beauty of marine life of the Andaman Islands can be felt in an amazing way. So, if you have plans of snorkelling, the Andaman Islands is definitely one place you must visit.
Tarkarli
Another amazing place where you can enjoy the adventures of snorkelling is Tarkarli. The underwater beauty of Tarkarli is worth exploring. Go ahead and experience the joy of snorkelling at Tarkarli.
Lakshadweep Islands
The scenic beauty of the Lakshadweep Islands is mesmerising. Its beautiful coastline and amazing marine life are both inviting and pleasurable.
Goa
There's good reason for Goa being the home to the Indian Institute of Oceanography. Exploring Goa for its marine flora and fauna is a different experience each time for the nature lover. An adventurous person also has a lot of things to enjoy in Goa – snorkelling is one among them.
Netrani Island
Netrani Island in Karnataka is another hotspot for snorkelling. Located in the Arabian Sea, the island is pleasantly suitable for snorkelling and diving.
MORE from Entertainment