Entertainment
Top 5 Snacks you can't Miss this Monsoon
Delicious Monsoon Snacks!
By Admin
24th Jul, 2014
12:47 pm
Monsoon is the best time to enjoy delicious and spicy snacks that you have always craved for. The season adds an extra flavour to these snacking items. Don't you agree? Well, try these snacks and you will definitely agree with us!
Aloo and Kanda Bhajiya
Image Source: www.ytimg.com
Aloo and kanda bhajiyas are synonymous with rains. Lip smacking bhajiyas and hot tea is something relish this monsoon. Nothing can beat the combination of hot bhajiyas and tea. Give it a try!
Bhutta
Image source: myhoneysplace.com
Bhutta! The name itself is enough to water our mouths! The spicy and tangy bhutta is surely a snack that you can't miss during the monsoons. To top it all, bhuttas are a healthy snacking item. So, don't forget to enjoy this healthy and equally tasty snack this monsoon.
Samosas
Image source: www.ytimg.com
The aroma of freshly fried samosas is amazing. Samosas are one of those snacks which taste the best when eaten hot. So, don't forget to try hot and spicy samosas. It will definitely be a treat to your taste buds.
Pani Puri
Image source: keyingredient.com
Yes! We know Pani Puri is an all season snack but as we said earlier, the joy of having pani puri in monsoons increases two-fold.
Vada Pav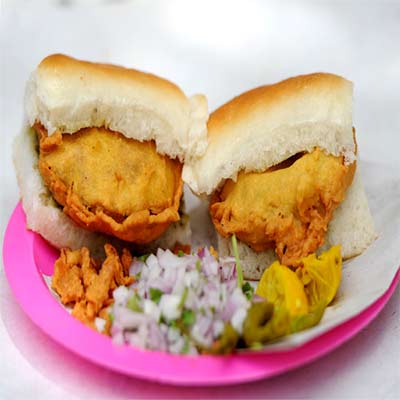 Image source: static.dnaindia.com
Vada Pav might not be commonly known snacks everywhere, but Mumbaikars know the importance of the local vada pav! Apart from satisfying your sudden hunger pangs, vada pav qualifies to be a great monsoon snacking option.
-Pratibha Yadav
MORE from Entertainment