Entertainment
Stay Ahead with a Sharp Brain
Read on to know some of the best ways to keep your brain sharp and enjoy the day-to-day activities.
By Admin
05th Feb, 2015
12:54 pm
You can do your daily routines more actively if your brain is active and sharp. If you think you get tired easily, read on to know some of the best ways to keep your brain sharp and enjoy the day-to-day activities.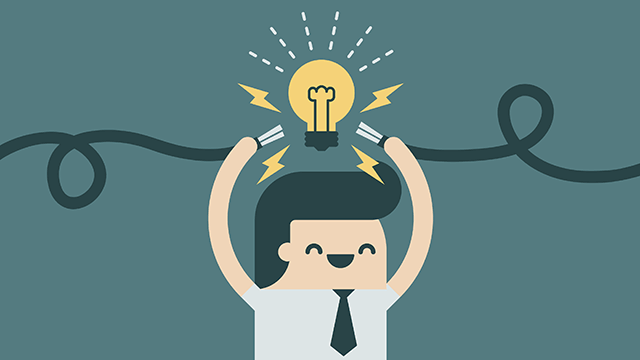 Image Source: assets.rappler.com
Exercise: Intense exercises like aerobics or outdoor sports can help in the long-term well being of the brain. You might not realise this, but the brain gradually gets fitter with every step you take during your exercise. Thus, a high-intensity workout is very important to ensure your mental alertness.
Keep Learning: The best gift you can give your brain is to continue learning. Apart from your regular syllabus, try and learn new things like a dance form or a new language. Each day you should take at least 15 minutes to learn something new. It can be something as simple as learning a new word.
Eat Healthy and at Regular Intervals: Eating at regular intervals and eating healthy keeps your brain fit. It gives your brain the desired energy to perform all the functions in your body. Just imagine how tired you are after a long day at school, but your brain continues to function. Thus, it is your duty to provide your brain the energy required for its healthy functioning.
Adequate Sleep: Staying up late at night and studying for the exams is good, but make sure that you get adequate sleep too. Make your exam timetable in such a manner that you do not sacrifice much sleep. Inadequate sleep can affect the thinking capability of your brain and the ability to learn new things.
Avoid Brain Supplements: There might be numerous brain supplements in the market that boast of their positive effects on the brain. They might claim to boost your memory and make you sharper and brighter, but they do have their side effects. Instead of brain supplements and pills, include almonds in your diet. Almonds are the ultimate memory boosting food.
Do not get Overstressed: Getting overstressed takes a toll on your brain without you even realising it. Avoid thinking of things that stress you. Believe in the mantra of positive thinking and build an optimistic approach towards life. Practicing Yoga, meditation and listening to music can soothe your nerves and relax your brain.
Social Life: Socialising is an important aspect of human life. Do not restrict yourself from meeting your friends and relatives. Try and socialise with people who encourage you to be creative. When you have a good group, you will surely love being with them. This will definitely help you stay happy.
Challenge your Brain: Your brain loves being challenged. Treat your brain with puzzles, crosswords and brain teasers. Try and do things with your non-dominant hand which will stimulate the brain and result in increased mental agility. For example, if you are a right-handed person, try and brush your teeth with your left hand.
Disconnect yourself from the World: Mobile phones, video games, the computer, the television etc. are great discoveries to keep you entertained throughout. However, they snatch away mental peace easily. Unplug yourself from everything for at least an hour a day. This will definitely improve your IQ.
MORE from Entertainment