Entertainment
Mothers who Created History
Apart from being full-time mothers, some women have created history in their fields.
By Admin
08th May, 2014
04:47 pm
Most of us return home after hours of playtime or classes at about the same time as our mothers get back from work or buying the groceries. Tired and hungry, we expect our mothers to make us a snack and regardless of how tired they are, they light up the dinner table with a feast filled with love.
Apart from being full-time mothers, some women have created history in their fields and are respected for their achievements the world over. In addition to achieving milestones, these mothers are loving mothers who have molded their children for success by showing them firsthand how it is done. Let us commemorate those successful women who created history.
Here is a small list of mothers who created history:
1. Marie Curie
Marie Curie was a renowned physicist and chemist; she was awarded the Nobel Prize in two fields of science and is the only woman who has achieved this feat.
Her achievements include:
1.Discovery of two elements—polonium and radium.
2.Coining the term 'radioactivity', establishing the theory of radioactivity and techniques for separating radioactive isotopes.
3.She founded Curie Institutes in Paris and Warsaw.
4.She established the first military field radiological center.
She had two daughters: Irene and Eve. While Eve went on to write a biography on her mother, Irene advanced in researching science and worked with her mother. Even though Marie was busy researching, she ensured she paved her daughters' path and encouraged them to pursue their dreams to become successes in their own domains of specializations.
2. Indira Gandhi
Indira Gandhi was the third Prime Minister of India and is the first woman Prime Minister of India. As a child, she was mostly taught at home and went on to study at Vishwa Bharati University in Shantiniketan, soon after which she was enrolled in University of Oxford. After returning to India, she served as an unofficial personal assistant to her father, Pt. Jawaharlal Nehru and went on to become a Rajya Sabha MP; she subsequently joined Lal Bahadur Shastri's cabinet as Minister of Information and Broadcasting and later became the Prime Minister in 1966.
Some of her achievements are:
1.Becoming the first woman Prime Minister of India.
2.Nationalisation of banks.
3.Abolishing of privy purses to former rulers.
4.Ensuring the success of the Shimla agreement.
5.Approving 'Operation Smiling Buddha', which was the first Indian nuclear test near Pokhran.
6.Offering help to refugees of East Pakistan and liberating and establishing Bangladesh.
She was succeeded by her son Rajiv Gandhi following her assassination in 1984. To this day, she is an inspiration to many and is the role model of many young Indian women who are setting out to achieve their dreams and know motherhood will not limit them as they embark on the path towards success.
3. JK Rowling
JK Rowling is a British novelist and is best known as the author of the best-selling Harry Potter books. She endured many hardships such as the death of her mother, a divorce and poverty, through which she single-handedly raised her children as she continued to struggle to get ends meet. Her books were a raging hit and continue to be an inspiration for children and adults alike.
Her achievements include:
1.Being the twelfth richest woman in the United Kingdom as per the 2008 Sunday Times Rich List.
2.Being ranked 48th by Forbes in the most powerful celebrity list of 2007.
3.Being crowned 'The Most Influential Woman in Britain' by leading magazine editors.
She has gone on to pen two more books: The Casual Vacancy and Cuckoo's Calling. She continues to inspire thousands of people and shows that a lot can be achieved by simply being determined, patient and hardworking, yet at the same time being a strong mother.
4. Rani Lakshmibai
Rani Lakshmibai was the Queen of Jhansi and was the leading face of the Indian Rebellion of 1857. The British annexed her territory after her husband's demise, as they were not satisfied with the legal claims of Damodhar Rao over Jhansi who was their adopted son. A war broke out between the citizens of Jhansi and the British. Jhansi ki Rani, as she is popularly called, fought tooth and nail for her city and the battle continued for two weeks, yet she did not surrender. However, the day Jhansi was captured by the British, Rani Lakshmibai dressed as a man, strapped her son to her back and rode out of the city on her horse. She is a symbol of courage and is considered to be the bravest warrior Indian history has ever seen; till date, she has been looked upon as a brave young mother who did not fear anyone and went on to do everything in her capacity to protect her son and the city.
5. Chanda Kochhar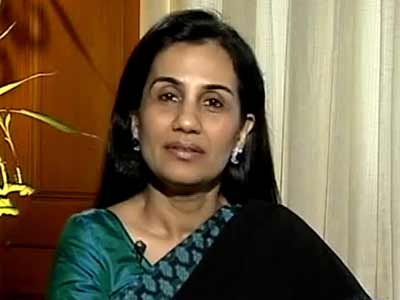 Chanda Kochhar is the managing director and CEO of ICICI bank and also heads the Corporate Center of ICICI bank.
Chanda studied at Jai Hind College, pursued cost accountancy and went on to pursue MBA from Jamnalal Bajaj Institute of Management Studies. She was ranked as the most powerful business woman in Forbes' list of 'The World's 100 Most Powerful Women 2013' and has also figured in Fortune's list of 'Most Powerful Women in Business' since 2005. She has two children and apart from pursuing her career, she is focused on raising her children to be better citizens of the country. In a few interviews, she has revealed that she has been inculcating the power of analyzing in her children and encourages them to make independent decisions. As a successful mother with powerful business acumen, she is a role model not only to her children and employees but also inspires thousands of mothers and young women to lead a successful balanced life.
Shrutika Kalbag
MORE from Entertainment