Entertainment
Gifts for your Mom on Mother's Day
By Admin
08th May, 2014
06:14 pm
Are you wracking your brains on what to gift mommy dearest this Mother's day? We hope the following gift ideas will make your mother feel special.
Photo Frame
Memorable moments captured in a photograph form a gift which is personalised yet personal. Choose a memorable photograph - one with mom or better still one of the entire family - and frame it. This photo frame may take your mother on a journey of the past, and you too may enjoy the moments she recounts with you. Remember to give her a hug and whisper how much you love her. This will warm her heart as her face lights up with a smile.
Handmade Greetings
Invest some time and harness your creativity to make mom a beautiful handmade card. Your mother will appreciate the effort you put into making her feel special. Tell her how much she means to you in a message written with much love.
Spend Time with her
Do not take your parents for granted. Your mother will appreciate it if you do not run off to play or switch on the television on Mother's Day. Let her know that you want to make a small sacrifice however little for all the sacrifices she makes for you throughout the year. So, take time out of your seemingly busy schedule and remain available for mom. If your mother has stood up for you, it's time you sit down and spend some time with her.
Plan an Outing
This will require prior planning. You can also take your dad's help for this. Plan a perfect outing to make your mother feel special. Choose from her favourite vacation destinations, and if dad allows ... surprise mom with a travel package!
Cook her Favourite Dish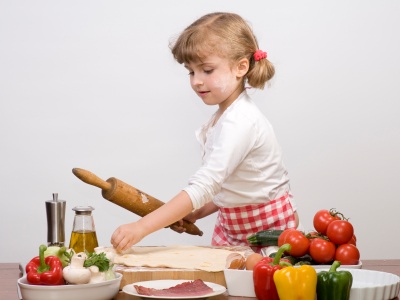 She has always bent to your demands when it came to cooking your favourite meals. It's time to do the opposite. Let her demand a meal from you on Mother's Day. Cook her favourite meal and make her feel special. Even if the salt or spice is less, she will love you more!
Gift her Accessories
Beautiful women and accessories go together like the colourful matching of eyeshadow to lipstick! So if you have managed to save some pocket money, then buy mom accessories to make her all the more prettier if not happier.
Clean her Room
She has always done that for you. Isn't it? Well, now it's your turn. Surprise her by cleaning her room and doing a tad bit of interior designing. Just be careful and do not misplace her things or else an intended surprise may get ruined.
Pratibha Yadav
MORE from Entertainment