what will be the direction in the compass if it is placed ona bar magnet?please show with diagram?
Asked by

manas khare
| 14th Apr, 2012,
11:20: AM
The lines of magnetic field

 from a bar magnet form closed lines. By convention, the field direction is taken to be outward from the North pole and in to the South pole of the magnet. Permanent magnets can be made from ferromagnetic

 materials.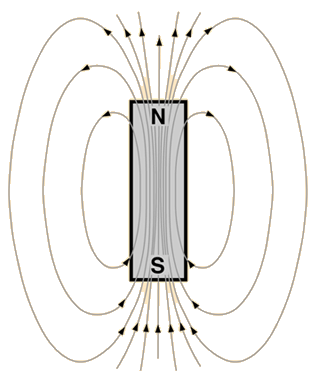 Answered by
| 15th Apr, 2012,
09:49: AM
Kindly Sign up for a personalised experience
Ask Study Doubts

Sample Papers

Past Year Papers

Textbook Solutions
Sign Up
Verify mobile number
Enter the OTP sent to your number
Change
Sign up with different email address/mobile number