explain charging by contact ?
Asked by

Gaurav Gaur
| 28th Mar, 2013,
11:48: PM
When a charged object touches another object. Electrons can be transferred through their common contact surface.  You can charge a neutral object by contact with a
charged object. Charging by contact happens when electrons move from one object to a neutral object.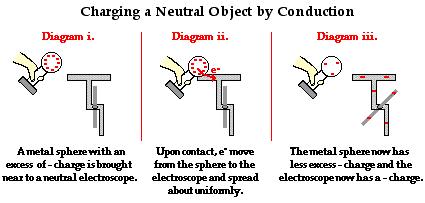 Answered by
| 29th Mar, 2013,
01:00: PM
Kindly Sign up for a personalised experience
Ask Study Doubts

Sample Papers

Past Year Papers

Textbook Solutions
Sign Up
Verify mobile number
Enter the OTP sent to your number
Change
Sign up with different email address/mobile number