Draw a curve showing density or pressure varitions with respect to distance for a disturbance produced by sound.Mark the position of compressions and rarefactions of this curve.Also,define wavelength and time period.
Asked by

gupta.shruti2908
| 13th Mar, 2011,
08:15: PM
Dear student,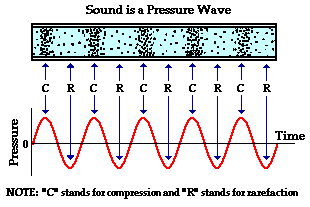 The representation of sound by a sine wave is merely an attempt to illustrate the sinusoidal nature of the pressure-time fluctuations.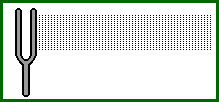 The wavelength of a wave is merely the distance that a disturbance travels along the medium in one complete wave cycle. Since a wave repeats its pattern once every wave cycle, the wavelength is sometimes referred to as the length of the repeating patterns - the length of one complete wave.
Time period: The period is the time taken for one complete cycle.
Hope this helps.
Thankyou
Team
Topperelarning.com
Answered by
| 16th Mar, 2011,
02:47: PM
Kindly Sign up for a personalised experience
Ask Study Doubts

Sample Papers

Past Year Papers

Textbook Solutions
Sign Up
Verify mobile number
Enter the OTP sent to your number
Change
Sign up with different email address/mobile number