Answer the following~ [a] schiff reagent [b] explain all about primary secondary and tertiary structures of proteins.
Asked by

ayush singh
| 21st Feb, 2012,
01:14: AM
schiff reagent:
Within the long protein chains there are regions in which the chains are organised into regular structures known as alpha-helices (alpha-helixes) and beta-pleated sheets. These are the secondary structures in proteins.
structure of alpha helix: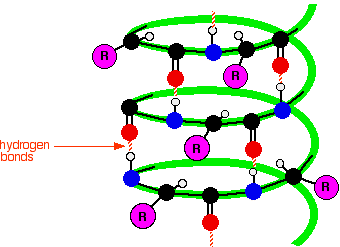 structure of beta helix:
The tertiary structure of a protein is a description of the way the whole chain (including the secondary structures) folds itself into its final 3-dimensional shape.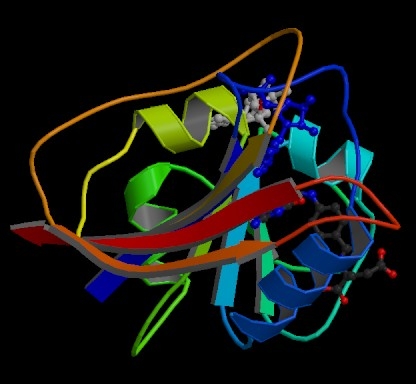 Answered by
| 21st Feb, 2012,
09:53: AM
Kindly Sign up for a personalised experience
Ask Study Doubts

Sample Papers

Past Year Papers

Textbook Solutions
Sign Up
Verify mobile number
Enter the OTP sent to your number
Change
Sign up with different email address/mobile number